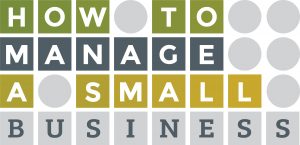 Paycheck Protection Program (PPP) SBA LENDING RESOURCES FOR SMALL BUSINESSES!
How To Manage a Small Business Has A Free Resource To Help You Prepare Your PPP Application… plus so much more that's actually much more important for your future!
If you are a small business owner and it has been affected by the Coronavirus Crisis, keep reading to
find out how we may be able to help you too.
BUT WAIT…HASN'T THIS PROGRAM RUN OUT OF MONEY?
YES:  All funding for the first round ($350 billion) was "spoken for" as of the close of business Thursday April 16th. For those keeping score, that was just ten business days after the program opened with a "deadline" of June 30th. It seems Congress underestimated the demand…gee imagine that!
The Encouraging News: It is widely-expected (but obviously not guaranteed) that Congress will EVENTUALLY stop playing games with the livelihoods of millions of Americans and finally pass a second-round of Payroll Protection funding, with an additional $250 billion of dedicated funds to help small business owners cover payroll and rent for two months.
Maybe we're just being naïve but we still hold out hope that our political leaders… whether because they are smart and looking out for small business owners everywhere because they know we are the engine that makes our economy work, or simply because they're politicians and looking out for themselves (you be the judge)… either way we expect Congress to soon approve a second traunch of $250 billion dollars. And when that happens we want you to be ready!
We saw thousands of small business owners we know & love get shut-out of the first round of funding for three main reasons we are here trying to help you protect yourself from:
PREFERENTIAL TREATMENT: Big banks gave preferential treatment to their best customers. We can't say we really blame them for this. We all give preferential treatment to our best customers & clients…don't we?But the fact remains, unless your small business was going to be applying for more than one million dollars of funding, chances are the big banks told you "get to the back of the line".Well, those of us "at the back of the line" better get ready because we think the doors are going to open-up again, soon.
TONS OF CONFUSION!: Unfortunately, Congress in its infinite wisdom failed to draft any instructions for the SBA to administer the Payroll Protection Program.And then politicians went public with it before the SBA had a chance to make any sort of workable plans. So there was a TON of confusion. Just imagine a for-profit outfit being run like that!We know countless small business owners who WASTED dozens of precious hours trying to figure out what was needed to apply, answering the same questions over & over again, chasing down and sending documents to lenders that weren't even needed, etc. etc.That's why we created this "streamlined" approach to help you "self-process" your own application so that when you send it to the lender of your choice, your application package will be one of the cleanest & easiest for them to process!
GETTING THE MONEY IS ONLY HALF THE BATTLE: Even some of the small business owners we know who DID get funded in the first round (yaaay!) have some parts of the application missing or their calculations are wrong. Especially those who applied very, very early before the SBA began "clarifying" the rules. So they got funded (yaaay!)But we expect it's going to be a very different story when they have to APPLY TO THEIR LENDER to get the loan forgiven (BooHooHoo!) Remember, the lender gets paid to MAKE the loan. So we think it's a good idea to have "your ducks in a row" when it comes time to apply to the lender to forgive the loan.If you follow our simplified, streamlined process which we will share with you for free…we are hoping this useful tool will help you protect yourself and set your small business up for success when it comes time to apply to get your PPP loan forgiven.
BOTTOM LINE:  We encourage you to proceed with the process. Because you have something to gain and nothing to lose.
Plus, we will be sending everyone who asks for our help some complimentary tools and lessons to help you spot opportunities for your business to not just "survive" but perhaps even to GROW precisely because of all the challenges the economy will soon experience during these most interesting times.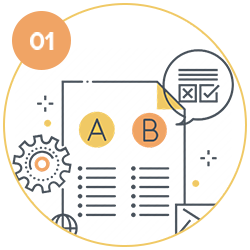 STEP 1
Fill out the quick form below so we know more about your business in case you need help with any part of the application process.
You'll receive a confirmation email once you submit so that you can access our resource guide to fill out your PPP application.
(usually within minutes)
As A Bonus: We will ALSO share some helpful FREE resources that will help you keep GROWING your business even during (perhaps even because of) the current challenges being faced by businesses everywhere.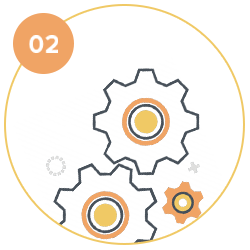 STEP 2
In the confirmation email you'll get a link to our "Staging Area" where you can find plain English instructions, a helpful checklist and even "copy & paste" language to help you collect all the documentation you will need in order to ensure a smooth process the rest of the way through.
We are very proud of how well our team of Small Business Advisors really helped us think this all the way through from the perspective of the busy entrepreneur who may be unfamiliar with this whole SBA approval process.
So we built this interim "Staging Area" to help you get everything assembled, work out your numbers ahead-of-time, get your practical FAQ's answered…and YES you will be able to get on a phone call with someone from our team who can help you get everything organized BEFORE you're staring down the barrel of the official application.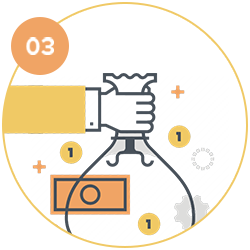 STEP 3
Once you've collected all your documentation and have your ducks in a row you can take your application and materials to the lender of your choice for processing and funding.
You will also be invited to work with us on the loan forgiveness process if you want help from our experienced team getting your loan forgiven.
GET HELP ON YOUR APPLICATION
GET YOUR BUSINESS BACK TO 'NORMAL'
This pandemic WILL end and when it does your business should still be here to support your customers, your employees and all the contributions you make to our economy. The Paycheck Protection Program can provide you with resources to help your business see it through until this period of uncertainty is over. But not if you waste all your time getting jerked-around by banks and other lenders so much that you take your eye off the ball. Don't forget to keep the main thing, the main thing! "The Main Thing" being, stepping-up as an entrepreneur and finding creative ways to GROW your business during these challenging times.
That's why in Step 2 which follows "The Staging Area" we'll also share some valuable tools and resources (all free) that will help you improve important areas of your business to help it not just "survive" but even GROW in some important ways, during these challenging times!
Imagine it's 24 months from now = The Year Is 2022. The 2019/20 Pandemic is over. Business is more or less back to normal. Except some businesses in each industry are doing much, much better than others. What will the "winners" have in common that separates them from the rest? Some business owners stepped-up and found creative ways to GROW their business in important ways during the challenging times of 2020 while others (most of your so-called "competition") pretty much hid-out and did nothing but feel sorry for themselves.
Yes, there is a medical catastrophe going on, no doubt about that. And there is ALSO a tremendous opportunity for small business owners who embrace the right mindset and take creative action (perhaps using some tools and resources we will share with you for free) to really separate your business from its so-called competition.
Which "camp do you want to be in 24 months from now?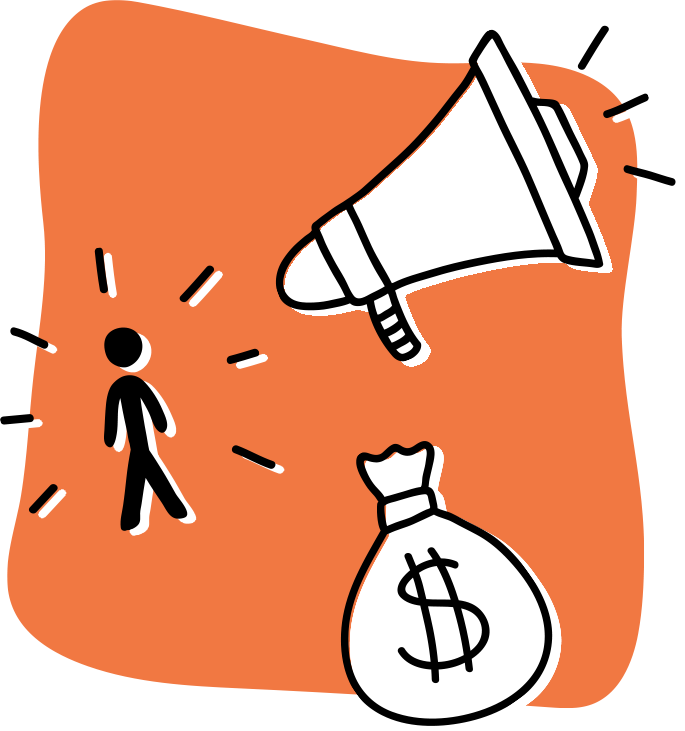 Let Us Share Some Free Resources With You Right Now
WHY FOUNTAINHEAD CAPITAL AND HOW TO MANAGE A SMALL BUSINESS IS YOUR BEST CHOICE FOR FILING YOUR PPP LOAN APPLICATION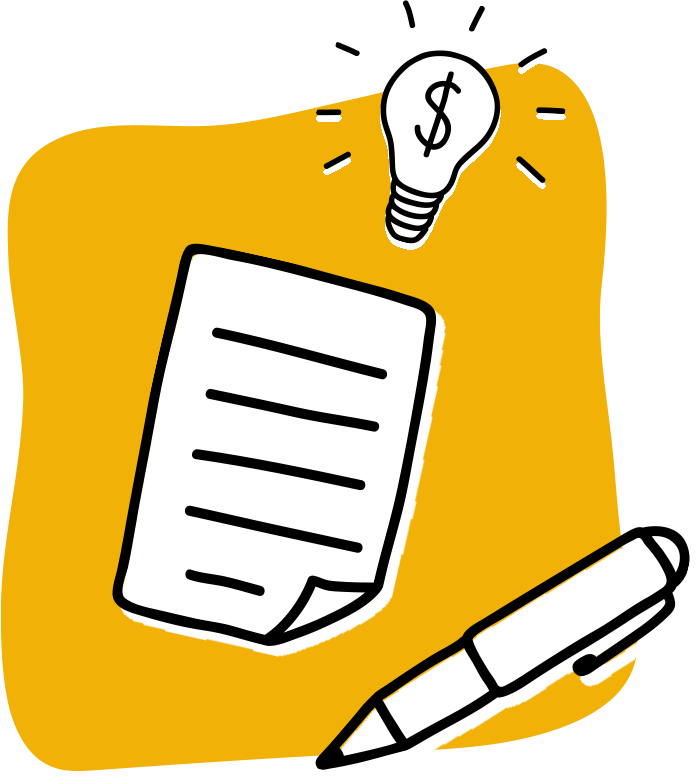 All PPP loans are backed by the SBA and are offered at the same rates, terms, and guidelines. No one bank or lender will get you a better rate than another, nor will any institution be able to allocate you a greater amount of money if you're applying for the PPP loan. The guidelines for the PPP have been set forth by the SBA and that's 100% non-negotiable.  BEWARE OF ANYONE WHO TELLS YOU THEY CAN GET YOU A BETTER DEAL.
There is only one advantage you have by working with a direct commercial lender that knows what they're doing when working with the SBA… Time.
Faster Approval
Faster Funding
Faster Forgiveness
Fewer Time-Wasting Bureaucratic Headaches Days, Weeks & Months Down The Road.
Fountainhead Capital – 1 of only 14 nonbank lenders licensed to approve SBA loans nationwide. Chris Hurn, Founder and CEO of Fountainhead has been involved in financing over $24 billion in total projects across all 50 states (not all in one year).  For context, the SBA only guaranteed $28 Billion in all of 2019!
The team at Fountainhead Capital knows exactly how to help you get your PPP application processed THE RIGHT WAY which means it will happen faster for you and with less headaches.
Most important of all (to you) is Fountainhead Capital is licensed to approve your SBA loan directly, as opposed to most banks who will send your application to the SBA and then wait until they hear back for an approval.
When you submit your application with Fountainhead Capital, you'll receive an approval response in a matter of hours, not days or weeks.